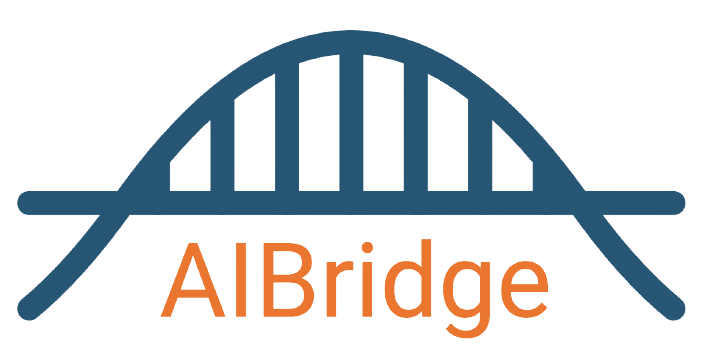 bridging the gap between AI and application domains.
Upcoming Courses:
Goal
---
At AIBridge, our goal is to bridge the gap between machine learning and other disciplines. We accomplish this by teaching machine learning concepts to graduates, post-graduates, and adults who specialize in non-computer-science related fields or who are interested in applying machine learning for their own uses.
People
---
The AIBridge team consists of many talented individuals with years of coding and machine learning experience who have graciously volunteered a significant part of their free time to perfect the course's curriculum, slide decks, lab notebooks, and solution keys. We have team members based in various regions around the US that all collaborate remotely on events and outreach.
Story
---
AIBridge was first founded in a collaboration between Houjun (Jack) Liu from The Nueva School and Computer Science Professor Xin Liu from UC Davis. The organization has since grown to have over a dozen team members with hundreds of hours total contributed to the cause.
By the
numbers

:
4.7 / 5.0
Student Satisfaction
4.3 / 5.0
Quality of Education
4.9 / 5.0
Likely to Recommend
4.8 / 5.0
Teacher Support
Frequently Asked Questions
Questions and Answers
Can I attend with no experience?
---
Yes, we teach everything from the ground up, including how to code in Python and how machine learning works.
Is there a price to attend?
---
No, AIBridge and its courses are completely free of charge!
Are there computer requirements?
---
No, the class will be using Google Colab so all you need is internet access.
Is the course in person or online?
---
The course is in-person though we may expand the program to include online courses in the future.
What programming language is used?
---
We will be coding entirely using Python using Google Colab.